"White Day" Messages
2014.03.14
A month after Valentine's Day on 14 February: what do we celebrate on 14 March?
The answer is: "White Day," a day men will return the favours to women who had given them chocolate on Valentine's Day a month earlier. Of course, it's also the day for us all to give our friends who had given us "Tomo Choco," or "Friendship Chocolate", something back.
The celebration of "White Day" originates in Japan, and recently it has spread to a part of East Asia. But unlike Valentine's Day, it seems like the event is not well known in Western countries.
As to why "White", there are several theories including white being "the perfect colour for fresh youth in love," or it being "the colour of the marshmallows recommended as a gift of choice."
As for the gifts of choice for the occasion, the standard choice between lovers would be accessories or bags. Otherwise people choose sweets.
If you have received some types of sweets in return for the chocolates that you had given the men a month earlier, check the following possible meanings:
Marshmallows = I Don't Like You
Cookies = Let's Be Friends
Candies = I Love You
These choices of sweets have hidden replies to your Valentine's Day confession!
The gift I was given were the snacks called Pocky and Pritz that are stick-shaped chocolate-covered biscuits (see the picture), so that would a message be to "be friends"? Or it might be too much thinking on my part as the gift was actually for my co-workers where I work part-time, and those return gifts were left on the table for everyone in the office to share! (Smile)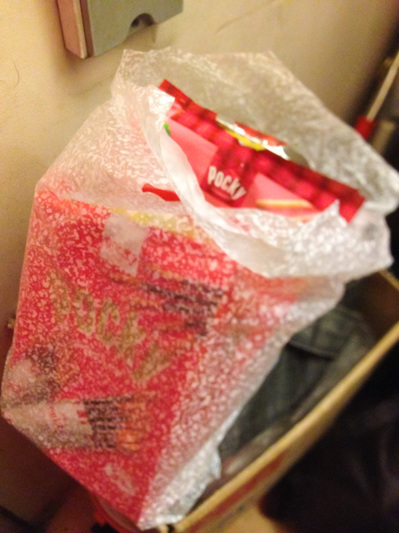 By the way, these are the large quantities of "Tomo Choco" that my younger sister was given on Valentine's Day from friends. A month later on "White Day," there are still stored in our refrigerator.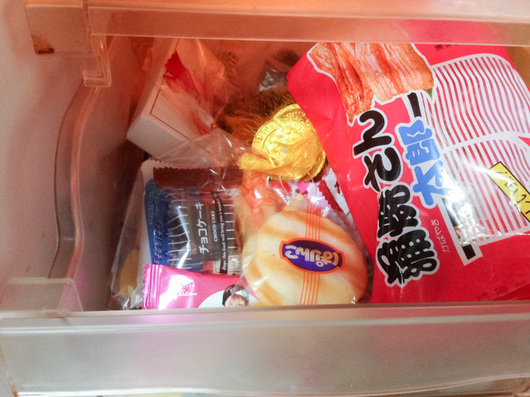 I assume she hasn't been able to eat or throw away as everything was given by her precious friends. 
       
Author:Hinano

I am sophomore at the University in Tokyo. I live with my parents in Yokohama. I hand-make all my gifts! I love eating and reading.