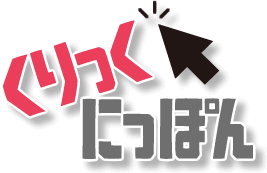 This site is aimed at people with an interest in Japan—those who find this country intriguing or exciting, whose ears prick up at the mention of things Japanese. It presents a variety of content related to Japan and designed to foster ideas and reflection about ourselves, about our cultures, and about the world at large.
Through Click Nippon, users can encounter all kinds of other people and gain insights into what and how they think. More than anything, it is this kind of contact with others that stirs our hearts, stimulates our thinking, and inspires us to action.
We hope that visitors to Click Nippon will not only experience the pleasure of learning and thinking about Japan but also improve their awareness of other languages, cultures, and values different from their own, stimulating them to learn more, explore their own potential, and exchange ideas with others.
This site is produced and operated by the Japan Forum, a public-interest incorporated foundation.