Very Special Music Festival
2016.08.03
I volunteered as a sign language interpreter at the Very Special Music Festivalheld on June 5 at Sendai ShiminHiroba Square.
This Very Special Music Festival is a festival for persons with or without disabilities. There were 340 group performers this year, the 16th festival, as anyone can perform on stage regardless of their physical limitations.
Now why do they not call this an exceptional music festival? It is because it is a Very Special music festival. When I interpret in sign language, I do not use the word "exceptional" but say that it is "an extremely good" music festival because it shows that anyone, with or without disabilities, are unique and one of a kind.
Three to four sign language volunteer interpreters were assigned toeach of the 28 groups.
There was a wide range of music genre, from bossa nova to classical and some of the performers sang and talked while playing the piano. Other than distributing programs and cleaning up the garbage, the sign language volunteer interpreters introduced the performersusing sign language. We needed to interpret in the same speed as the master of ceremonies, which was quite difficult, but my group mentor helped me along the way.
The final performance was held onthe main stage in Kotodai Park. The audience sang Ohaie, the theme song for the Very Special Music Festival, in chorus and in sign language.
I began learning sign language two months ago. By volunteering at this music festival I was able to interact with persons with disabilities and actually have an involved conservation with them. These experiences awakened a wish that similar music festivals of this kind should be promoted more widely. I believe that it is important that persons with or without disabilities should work and create something together. By increasing the opportunities of interactions, we will be able to find a clue on how to support persons with disabilities.
As well as sign language interpreting, I hope to proactively participate in various other volunteer activities.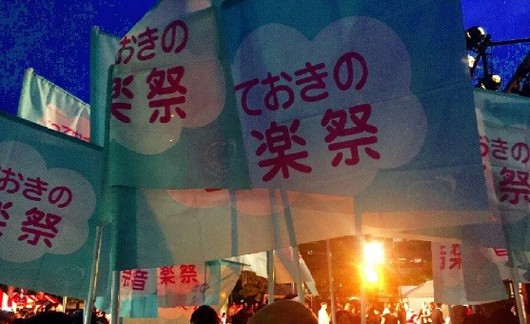 Author:GAGA

I am a first year university student living in Miyagi and am learning sign language at my university as an extracurricular activity.
My hobbies are cooking and music. (*´-`)"
Relevant Categories