Sparklers
2012.08.06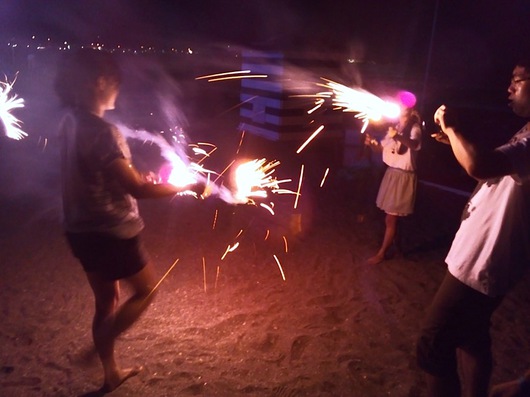 On July 31, I went o Yuigahama with my senpai to play with sparklers.
In Kanagawa Prefecture, there are a limited number of beaches where you can play with sparklers, and we had to look this one up before we went. Playing with sparklers has a different kind of excitement to it than watching fireworks in the sky. The senko hanabi sparklers we lit at the very end got us the most pumped up.
       
Author:Mio

I am senior. I like to read and listen to music. My latest favorite is One Direction. I recently set a goal of going abroad during every break from school, so I'm planning on working hard on my Chinese and English.
Relevant Categories