This year's family birthday season
2015.02.28
In my family, we have consecutive events in January and February. They are my birthday and my sister's birthday. After my birthday at the end of January, my sister's birthday comes at the end of February!
We often go to restaurants for family birthday dinners. This year, my birthday dinner was in a Spanish restaurant, and on my sister's birthday, we went to a Japanese restaurant that serves seafood. I love eating, so now I love January and February, when I can enjoy eating nice birthday meals!
On each of our birthdays, my sister and I give birthday presents to each other. My sister gave me a handmade book cover, since she knows that I often carry books with me. I was so delighted to have it!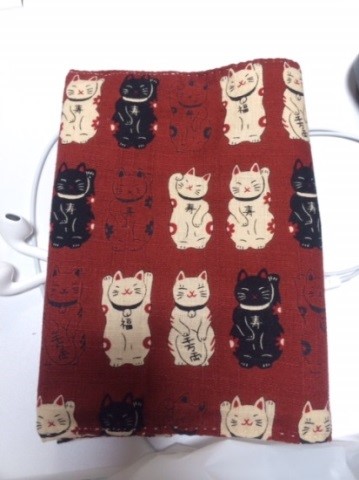 My gifts to my sister this year were a watch and a small stuffed bear made of cotton crape fabric. I also wanted to give my sister a handmade gift, as she had done to me. I gave it up, however, since I couldn't make anything that would be suitable as a gift.
I would like to think of something nice that will make my sister happy on her next birthday.
       
Author:Ryota

I am Ryota. I enjoy college life every day.
Date of birth: 29th January, 1995
Zodiac sign: Aquarius
Blood type: AB
What I like: Japanese fencing, sweets, conversation, taking photos