A Start of a New Life!
2016.06.01
The university of my choice held an entrance ceremony on April 1. Since my high school held their graduation ceremony on March 15, which was quite late in the academic year, before I knew it, I suddenly became a university student.


Depending on the faculty, the entrance ceremony was held in the morning or afternoon as 6,000 new students enrolled into the university. Most of the students came with their families but my family had to go to work that day. So I decided to go to the university a bit earlier to take photographs and talk with my high school friends. Thereafter I went to the ceremonial hall with six friends I met when I sat for the entrance examinations.

The entrance ceremony took two hours with a speech by the Chancellor, a pledge by one of the new students, and everyone singing the university song. After the solemn atmosphere of the ceremony, the university cheerleaders went on stage and surrounded the hall. It was quite sudden and surprising but I was impressed with the enthusiasm when we sang the university cheers song together.


To tell the truth, after the ceremony I did not feel as if I entered the university because the campus where I will be studying is far from the ceremonial hall. After experiencing the solemn atmosphere of the ceremony with all the other freshmen, I was, however, stimulated realizing that this is a beginning of a new life.


There will be more freedom but more responsibilities in my life, as I will be living on my own from April. Other than my studies and research, I plan to enjoy every day of my university life in various aspects such as the extracurricular activities, student associations, and pursuing my studies overseas!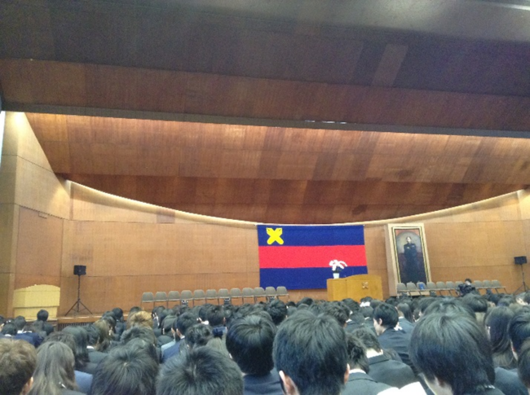 Author:Natsu

I am currently in my first year of university. I studied in Finland for one year when I was in high school! I love music, reading books, sports, nature, and communicating with people.
Relevant Categories