Memories of the Ocean in Summer
2013.07.15
July 15 was Marine Day.
It's a national holiday, so I had the day off of school.
Every day has been over 30 degrees Celsius (86 degrees Farenheit). I think that summer is the most beautiful season to see the ocean.
It's also the season when there are lots of typhoons.
It's said that the ocean in Okinawa is one of the most beautiful in the world.
I always look out at the ocean from the window of my dorm room and my classroom.
But as typhoons approach, the waves become rough and the ocean becomes full of red clay, which makes it look a little dirty.
This year on Marine Day, a typhoon was approaching so the waves were a little rough.
But because I usually only see the calm, blue ocean, it was really beautiful to see the whitecaps that formed because of the wind.
The color of the whitecaps made the blue of the ocean and the sky look better, so I like the ocean when it looks like this.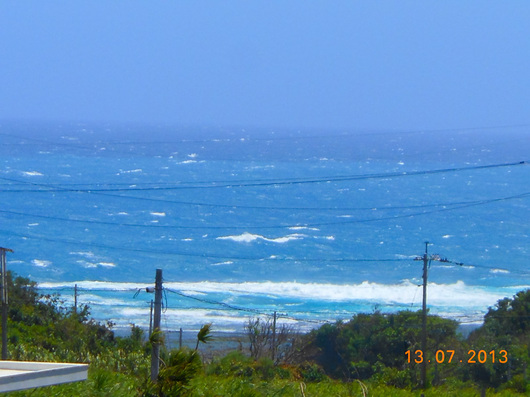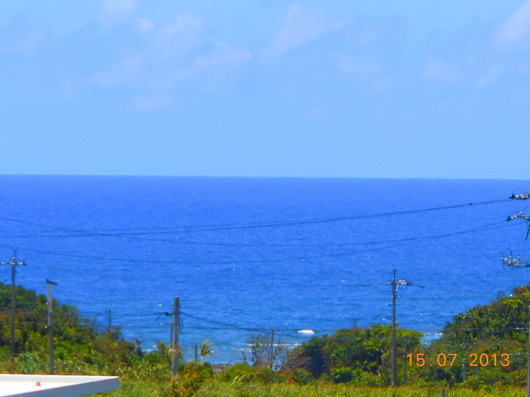 After the typhoons have passed, all the beaches will open and it will truly become the season for swimming in the ocean.
Almost every day when I was in elementary school,
my family and I went to the beach near my house to swim.
Recently I've been busy, so although I haven't gone to the beach to swim,
I do still go for walks on the beach with my friends to chill out.
During the short summer break, I left the dorm and went back home,
and I found out that my brother, who is in elementary school, went swimming every day with my parents, the way that I used to.
If my college exams go well,
next summer I will not be in Okinawa,
so when I take breaks from studying, I think it's good to refresh myself at the beach.
Relevant Categories