Farewell Party for Third-Year Students
2013.03.15
On March 11, a day after my high school graduation ceremony, the younger students of the kendo team to which I belonged for three years hosted a sansokai, a farewell party for graduating third-year students.

Our team has always had a casual, relaxed atmosphere, and we didn't conform to strict team rules. At the same time, we all had a clear desire to be strong kendo practitioners, so everyone, regardless of seniority on the team, was able to tell each other what was working and what wasn't. We were all very aware that everyone was looking after everyone else on the team no matter what grade they were in.

On the day of the farewell party, I did my final practice with all my teammates. It was quite tough on me as my fitness level had gone down in the last six months or so after retiring from the team in September, but this final practice was truly a special experience as I was able to see how much the younger students had grown.

Right after the final team practice, we had lunch together, and all outgoing seniors were presented with gifts. I was also happy to receive something tangible - a special keepsake.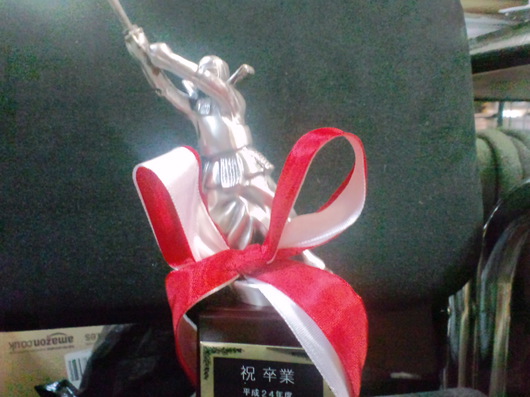 Three years on the team came with many tough challenges, but it was a very fulfilling time, and I had so much fun there. And I must say the farewell event that wrapped up my years on the team was equally amazing!
       
Author:Ryota

I am Ryota. I enjoy college life every day.
Date of birth: 29th January, 1995
Zodiac sign: Aquarius
Blood type: AB
What I like: Japanese fencing, sweets, conversation, taking photos

Relevant Categories