Break time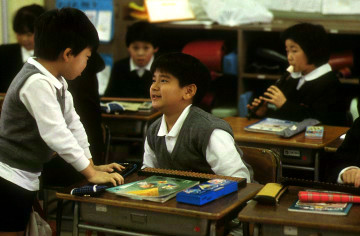 "Did you watch Doraemon yesterday?"
"Yeah, sure, I watched it."
The break between class periods is 10 minutes. On rainy days, we can't play outside, so we usually spend the time talking in the classroom.

Notes:
Elementary school children have 45-minute class periods, with 5 or 20 minutes break in between. During the break, children often go outside to play or chat in the classroom.