After school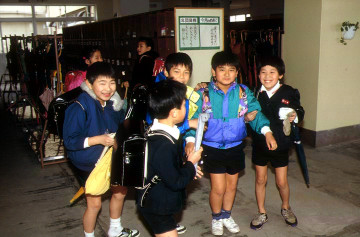 "Let's walk home together."
After school, most of us play with friends at home or in a park.

Notes:
After school lets out, students pass the time in a variety of different ways. There are still many students who either play with their friends on campus, at parks, and at home, or attend cram school or study. For students whose parents work, there are also clubs that take care of students after school.