Going home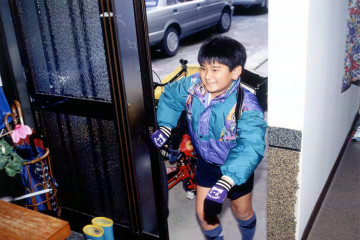 "Mother, I'm home! What's for snack?"
"There's pudding in the refrigerator"
While some of my friends attend juku or take after-school lessons, I go directly home. My mother prepares a snack for me.

Notes:
In the park, children play soccer and baseball, and other sports. There are also increasing numbers of children who spend their time playing computer games, reading comics or magazines, and watching TV at home.