Our "My Way Your Way" Friends: Update Tsunoshi tells us, "I've given up shironuri make-up." But her life is going forward, full speed ahead!
2015.09.17
In 2012, when Tsunoshi's story launched the My Way Your Way feature on Click Nippon, she was frequenting the streets of Harajuku in full white-face make-up, drawing attention on television and in fashion magazines. Three years later we caught up with her for a chat.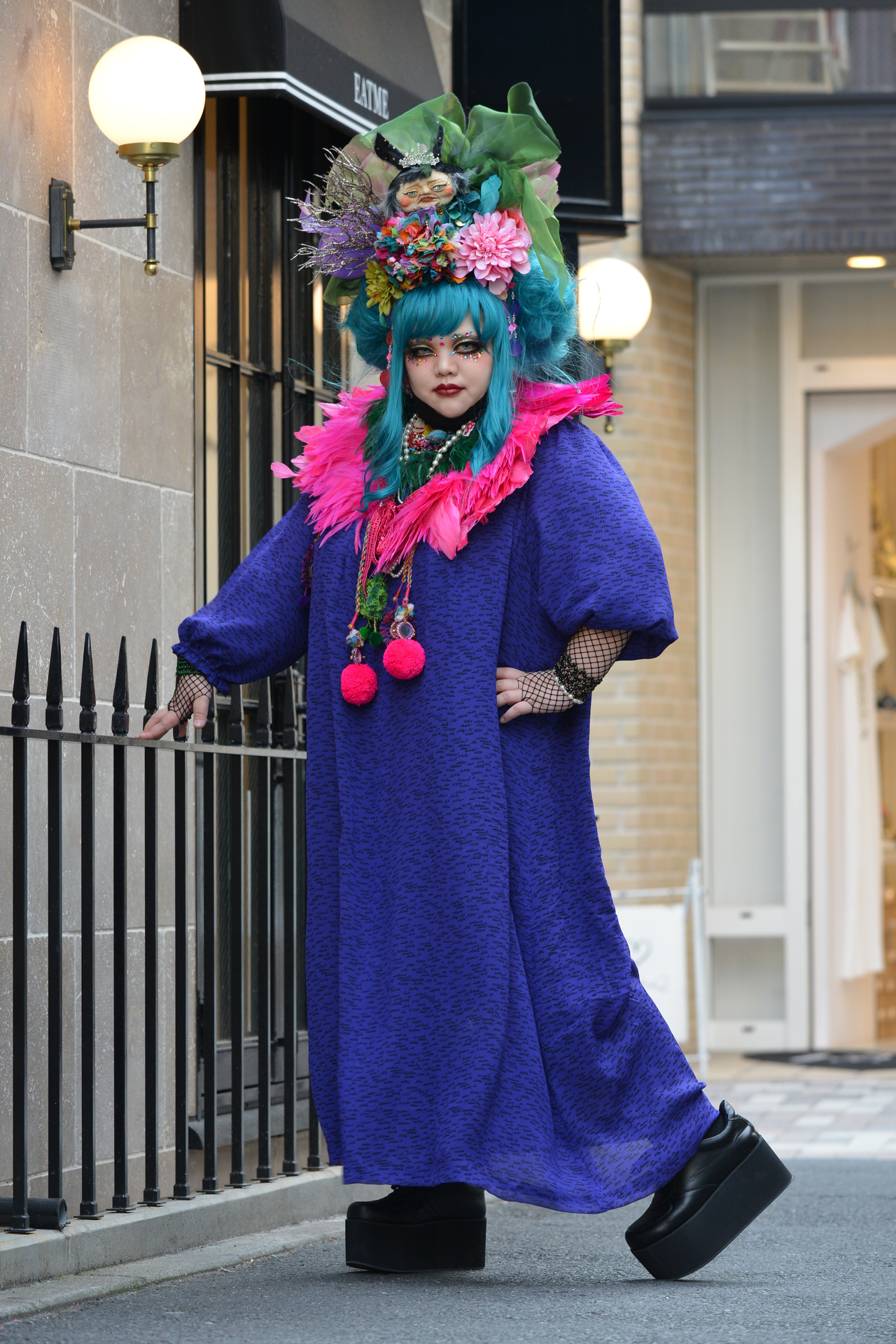 ©Hongo Jin

After the 2012 interview, too, she and her friends held several more shironuri meet-ups, Tsunoshi says. Then, however, she found a job as a nurse at the hospital of her choice, and the last meet-up she was involved in was held in March 2013, the month of her graduation from university. She organized it together with Kuro-san, who was well-known in the shironuri world of Osaka, and the gathering brought together about 70 people from all over the country, the biggest meet-up held to date. The venue was the usual Sakuratei restaurant in Harajuku, and with the wide array of fashions worn by the participants the scene was definitely extraordinary.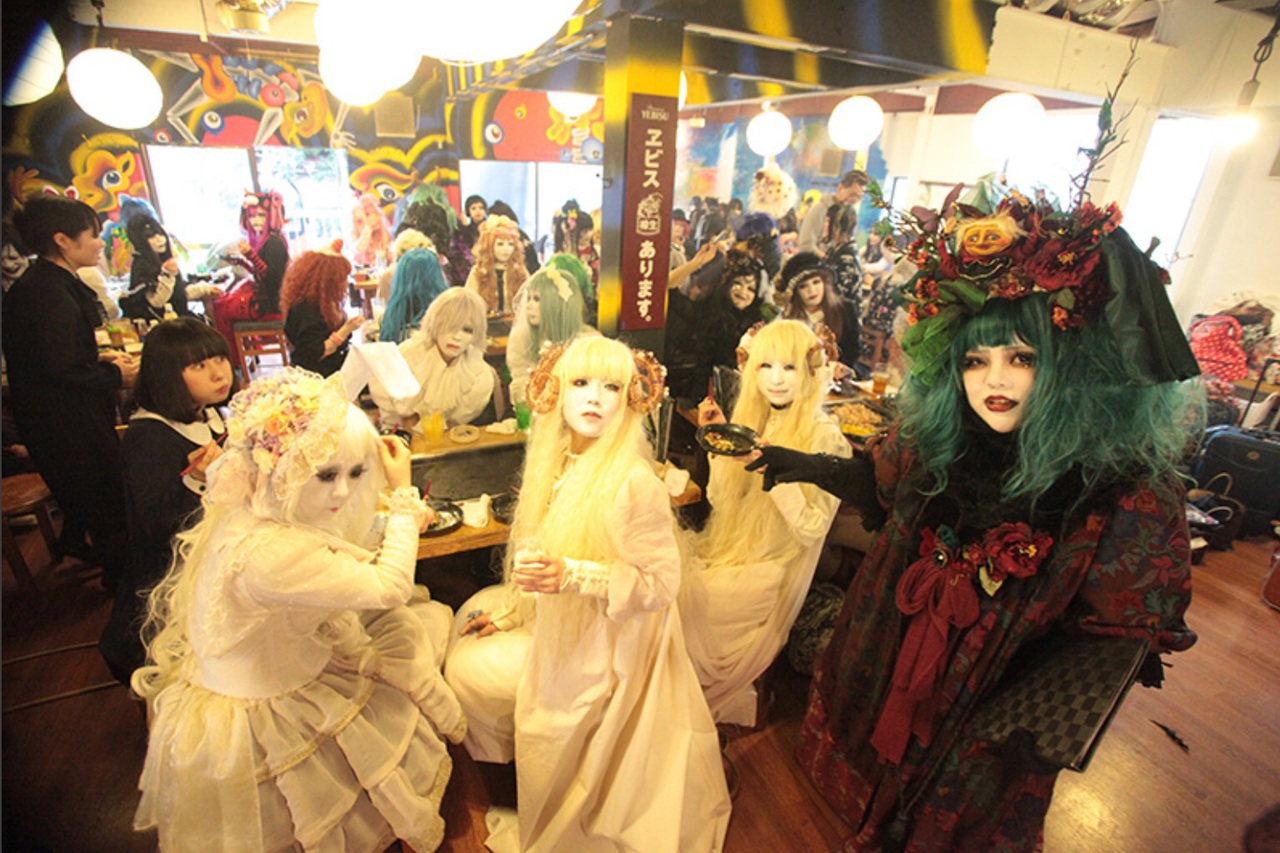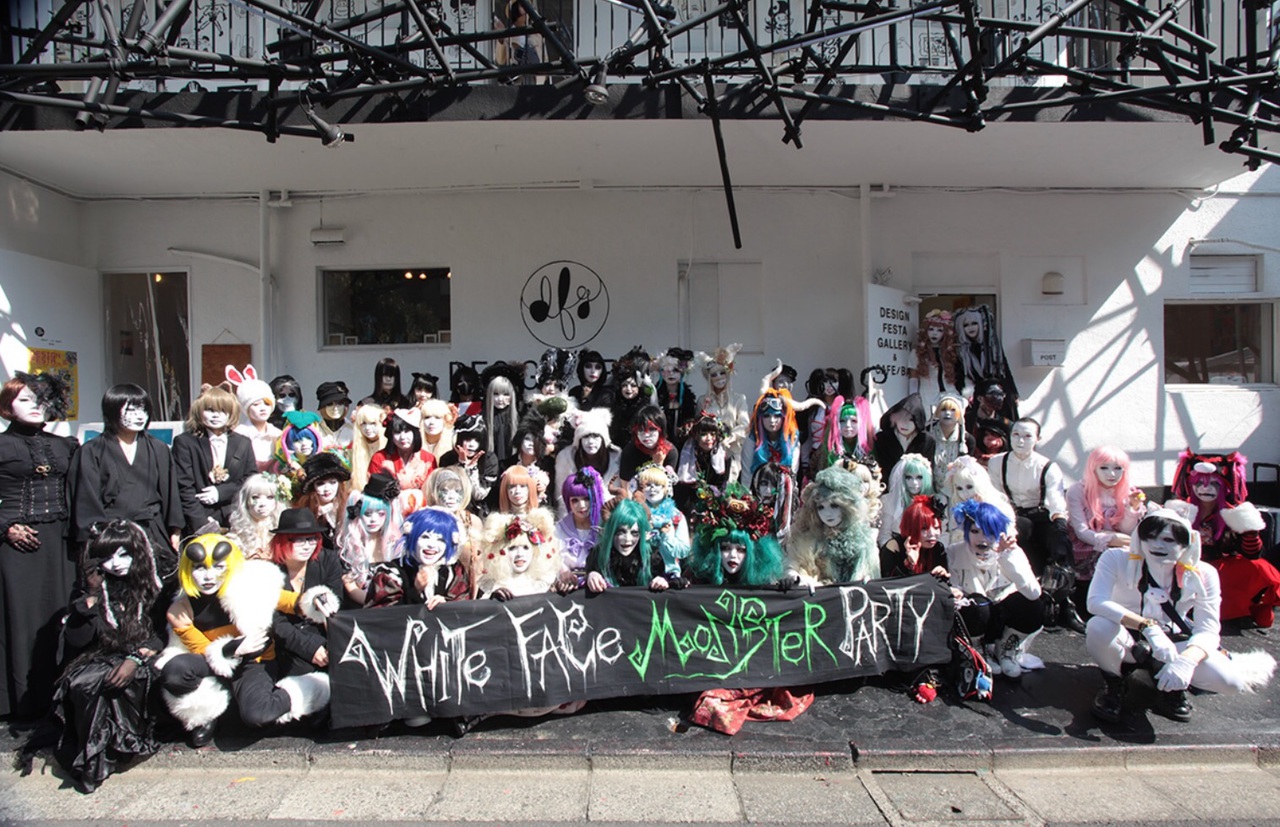 When we asked Tsunoshi why she quit doing shironuri white-face, she explained that she felt the emphasis on the white-face image had grown too strong. When she was a college student, she had tried to create her own world through not just white-face but as a total look together with her own original fashions, but then she realized that the only thing people really noticed was the white-face.
After that, she says, she cut her ties with the white-face community and while working her job took up painting at home. Then just before Halloween in 2014 she received a request from a certain actress to create a wig. Staying up late to finish in a short period of time, she created three wigs (see photos), which were quite a sensation. That success led to orders from other clients, giving her opportunities that confirmed to her how much she loved making things like such wigs and painting pictures. She became keenly aware of her desire to create wigs of her own design and display herself in this kind of fashion. From around Christmas 2014 she has returned to appearing in her own original fashions.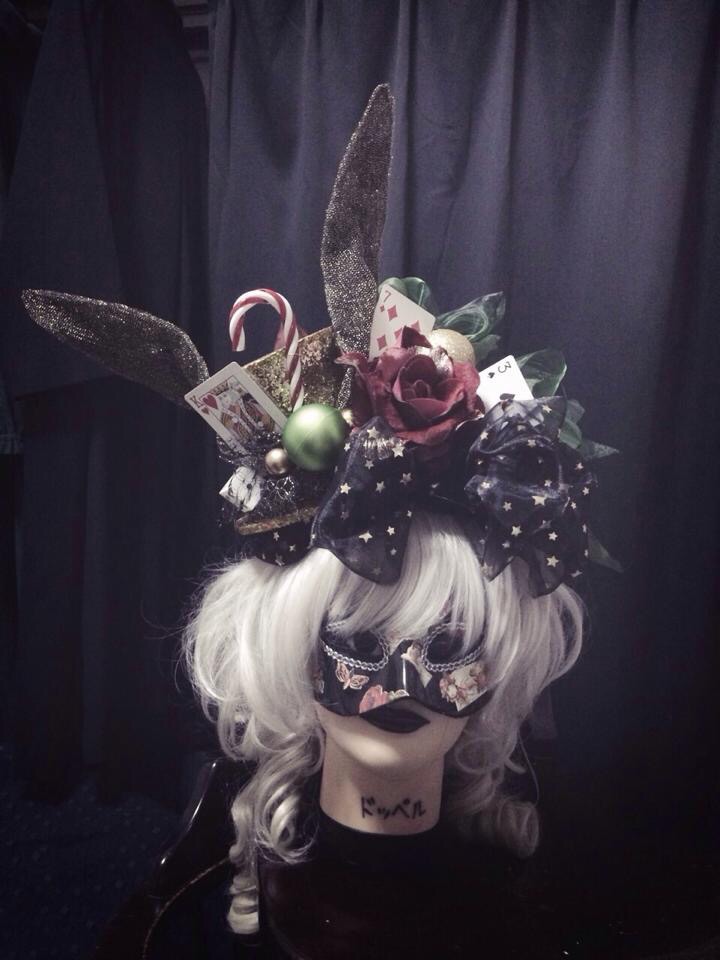 ©Tsunoshi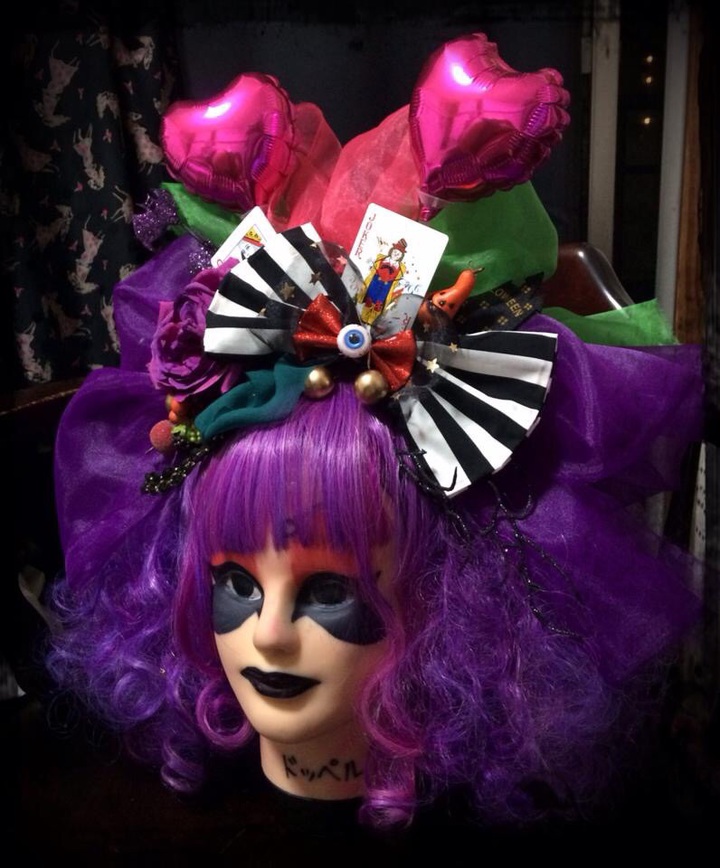 ©Tsunoshi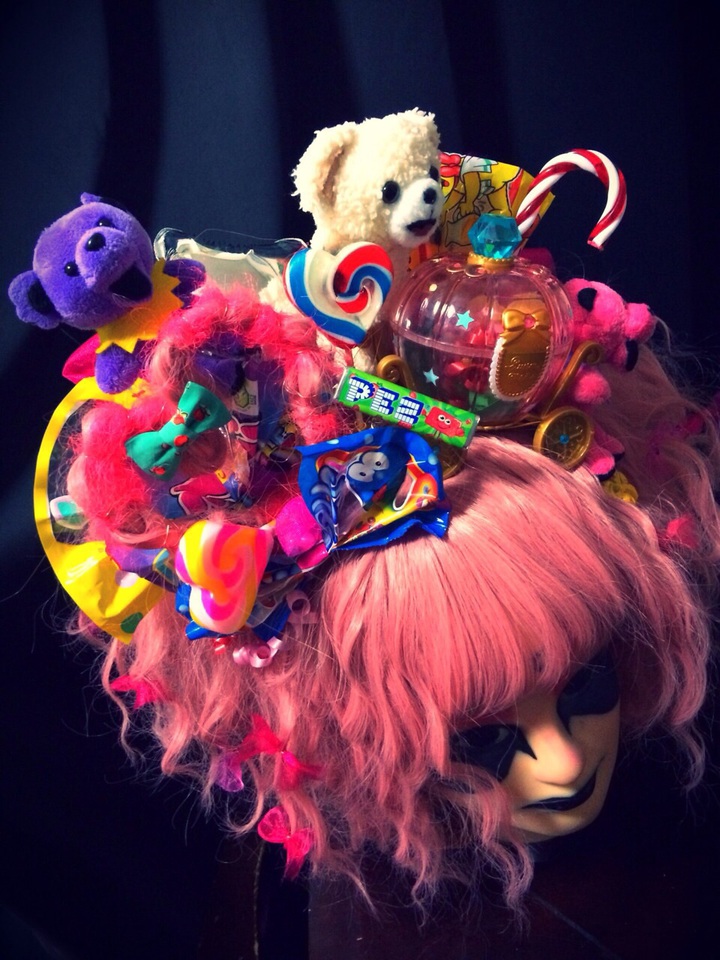 ©Tsunoshi
On her job, Tsunoshi does not talk openly about shironuri, her paintings, and fashions like those shown here. As a college student she thrived on the attention gained from the image of someone "doing something different," but now she wryly admits her image is simply that of a "fat girl." "It's hard," she says, "but that's where I have to be aware of that aspect of myself. If I didn't have that, I'd soon grow self-satisfied and arrogant."
In that she cannot express herself fully, her job resembles one period of her junior high school days when she had no place where she felt she belonged. What is different now, however, is that now she does have a place where she can be herself. While maintaining a balance between her job as a nurse and her private pursuit of her arts, she wants to increase her work with the latter, she says, beaming. An exhibit of her paintings will be held in Kobe this year.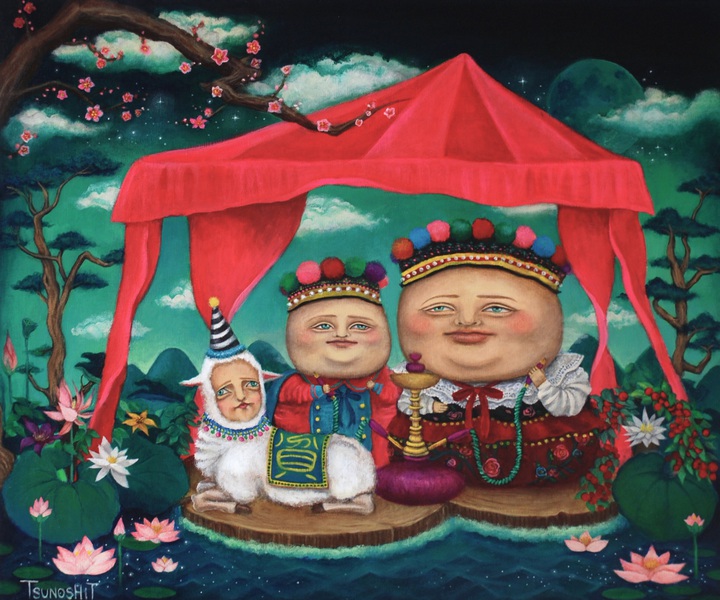 ©Tsunoshi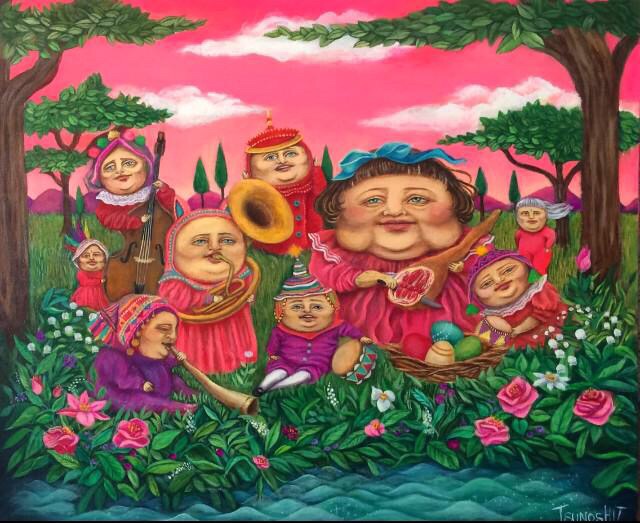 ©Tsunoshi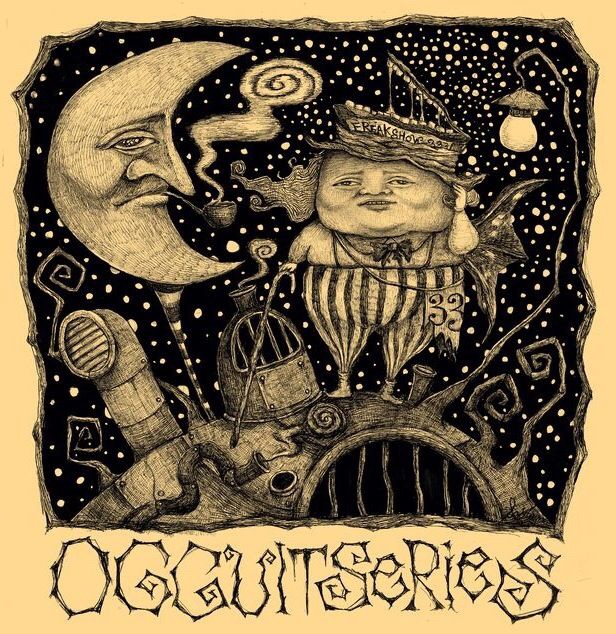 ©Tsunoshi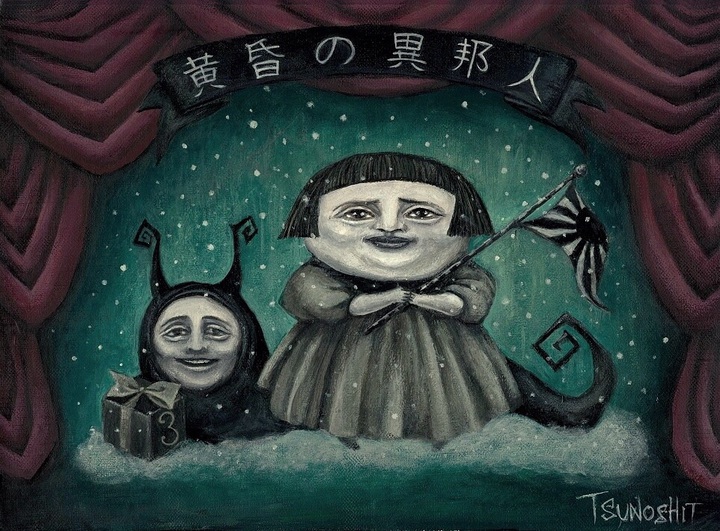 ©Tsunoshi