The Last Dance of High School
2013.03.25
The high-school dance team to which I belong participates in two competitions in June and January, performs at a school festival in September, and finishes each academic year with another performance in March. All second-year students retire from the team after the March performance. This year, the final show was held on March 22.
We rolled up our sleeves and got very busy during the weeks leading up to the show, and I couldn't fully enjoy other events at the end of the school year. But I had so much fun on stage during our performance. The audience was very excited as well, and some people even made special uchiwa (rigid hand-held fans) to cheer for us. It was a bit like becoming an idol (ha ha ha!).
I must say I feel a sense of sadness as I say goodbye to my jerseys, shoes, locker rooms, and everything else that was part of my life for the last five years. But I also look forward to the new dance team that younger students will create from now on.
The photo shows the logo of the T-shirt that all of us wore together at the finale of our performance. The logo says the title of our performance: "Palette."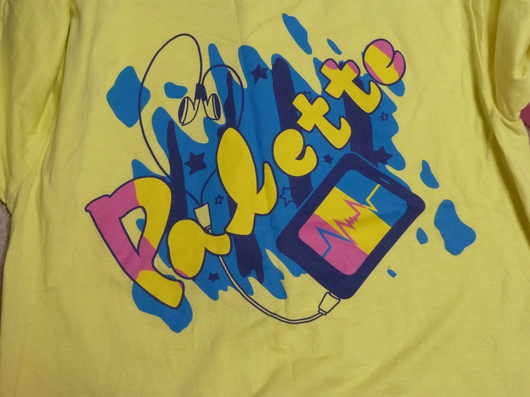 Author:Chika

Hi, I'm Chika. I became sophomore! I belong to a soft-tennis club and the Oriental medicine study group. I am looking forward to talking about Japanese culture!
Relevant Categories