Attended a Traditional Wedding
2013.09.01
I attended a wedding ceremony in Kyoto on July 13, which was for a friend of my mother's.
I had attended wedding ceremonies twice before, but this one was the most interesting because it was first Japanese traditional wedding ceremony that I experienced.
There were so many people from various countries, because it was an intercultural marriage between a Japanese bride and a Canadian bridegroom.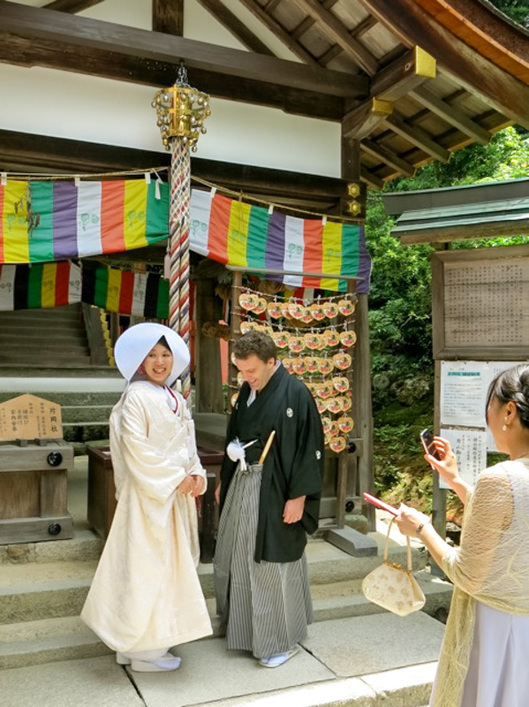 I talked with a Canadian girl, the groom's niece, in English throghout the wedding reception after the ceremony.
It was the first time for me to speak English with a native speaker. And I learned that we could understand each other if I really put my mind to it, even with my inadequate English.
Now, the language has changed to Finnish, and it has become my everyday life...lol
Going back to the wedding ceremony, it was held at the Kamigamo Shrine - the world Heritage. It is a beautiful shrine surrounded by trees and rivers.
We marched after the marrying couple to the main Shrine where the ceremony would be held. And we were seated in two groups - the bride's family and friends, and the groom's - facing each other.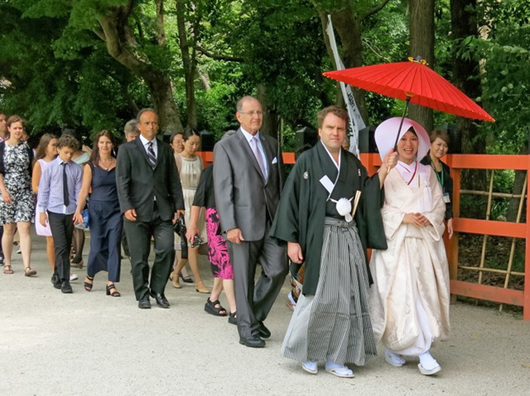 We were purified by priest, and the marrying couple exchanged rings. We also drank a little holy sake.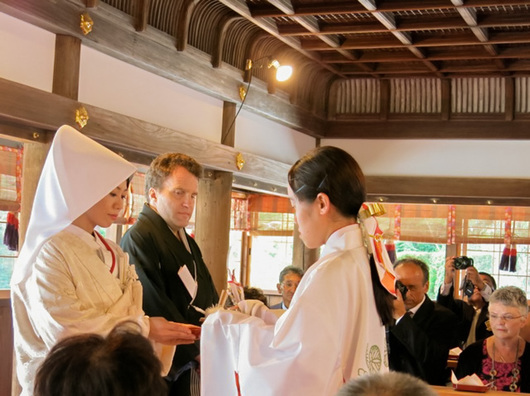 The priest recited a Shinto prayer, but I couldn't understand at all. Lol
What surprised me was that the priest was bilingual!
I figure that traditional ceremonies are more interesting for intercultural couples.
The newly-wed couple work for NGOs, so it was a really valuable experience for me to meet people working for NGOs and the media because I hope to be a part of international cooperation when I grow up.
I also want to be a person like the couple who have many friends coming to celebrate their wedding from all over the world :)
       
Author:Natsu

I am currently in my first year of university. I studied in Finland for one year when I was in high school! I love music, reading books, sports, nature, and communicating with people.