Missing Home on New Year's Day
2014.01.03
A Happy New Year.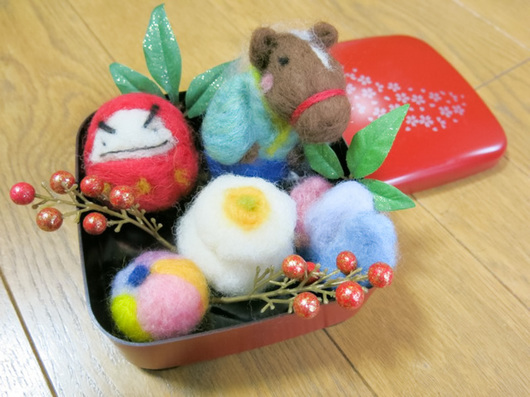 I had a quite different new year this year, because I have been in Finland.

When I was in Japan, the end of a year flew so fast because I had many things to do such as cleaning, end-of-the-term exam, and writing almost 100 "Nengajo" (new year cards).

After finishing all of these, I just watched TV and reflected upon the passing year and made new year resolutions with my family. It is what my family does every year.

But in Europe, the year's eve is a kind of festival. People drink and dance with their friends, and fireworks are shot throughout the night.
So I went to a New Year party at my friend's cottage.

But I didn't feel like it was going to turn to 2014 without "kohaku utagassen" (Japanese song competition program on TV), or "joya no kane" (new year's eve bell from temples).

And also on the new year's morning, I missed "osechi" (new year food), "nengajo"(new year card)"otoshidama" (new year gift money) and "hatsumoude" (first visits of the year to the shrine and temple).

This new year abroad taught me how precious the new year with my own family was.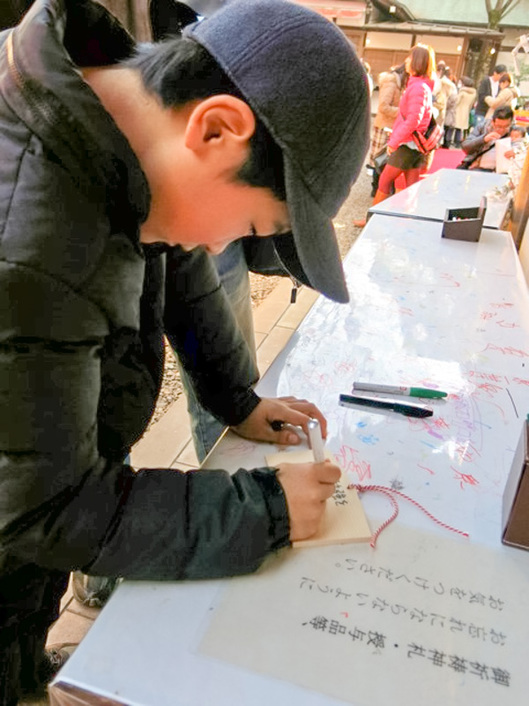 My Japanese family wrote new year resolution on Ema(good luck board) at a shrine.
It's my family's tradition to write new year's resolution on Ema when we pay the year's first visiting to a shrine.
My little brother wrote"Let me study hard."
My mother wrote"a year full of smiles".
       
Author:Natsu

I am currently in my first year of university. I studied in Finland for one year when I was in high school! I love music, reading books, sports, nature, and communicating with people.
Relevant Categories